Indycar officially unveiled a couple of renderings of what their universal aero kit will look like and both fans and drivers are satisfied.
When Indycar announces aero changes for the new race season you'd better believe teams and drivers are paying attention as they'll all share the same kits. Big news dropped today on that front. According to Indycar themselves in an official news release earlier today (Mar. 29, 2017) Indycar have taken the next step by dropping some computer renderings of what the 2018 aero kit will look like and it's got fans and drivers excited of what many are calling a throwback to simpler times. Simply put, 2018's aero kit will hearken back to open wheel racing of yesteryear (CART is back? CART is back!) Check out some of the official renderings below.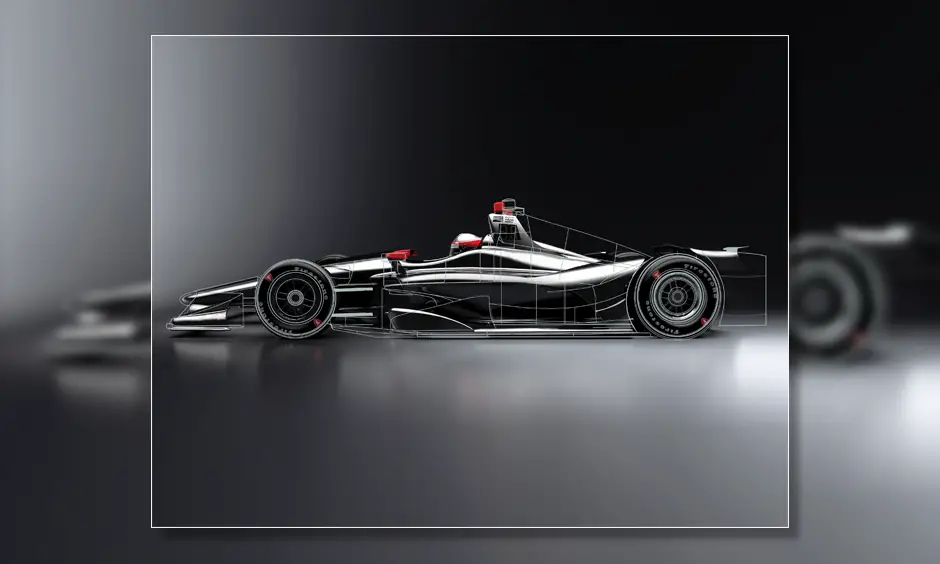 Two kits will be available, one for road, street and short ovals with another meant for blasts down superspeedways.
One thing's for certain. This new aero kit actually looks good. According to Tino Belli, INDYCAR director of aerodynamic development, "We've been working on the aerodynamics to suit the look, rather than the other way around." Compared to the DW12, this new design, at least in the rear, looks a bit less rear heavy and crowded overall.
As for the function of it all, most design changes have been made to facilitate undercar aerodynamics so that less turbulent air will be present in the car's wake.
"A key component of the new car is for it to generate most of its down-force from underneath instead of on top. This will improve racing and passing opportunities by decreasing the turbulent air that the Indy car leaves in its wake."
Other functional enhancements include a lower engine cover, turbo inlets moving to the inside of the radiator outlets, a smaller rear and front wing and "the center-line wicker from the nose of the car to the cockpit is tapered"
No manufacturer of the aerokit has been chosen but there are of course a few people ringing the offices to get their bid in.
We think Graham Rahal said it best and sums up the feeling for most drivers, ""I'm excited about it. For me, it's more like what I feel an Indy car should look like."