This Maxima's arguably more famous than Vince's from The Fast and the Furious
There are a handful of internet car videos that belong in the car enthusiast hall of fame including "Porsche vs. Mustang Nemesis," "Samir, you're breaking the car" and "Clarkson's face in an Ariel Atom."
And mention "Mexican guy banging gears" or "Nissan Maxima vs Porsche Turbo" and you'll immediately know what I'm talking about. OK, so, who is that Mexican guy who infamously beat a yellow Turbo Porsche 911?
That Mexican guy's name is Marcos Eduardo Chavez Santini AKA Marcos Chavez (or just Chavez among his friends) and he's the owner of that 2002 Nissan Maxima in Majestic Blue Pearl he's lovingly nicknamed "El Inmigrante" seen in that famous Youtube video titled, "Nissan MAXIMA 3.5 turbo VS Porshe turbo Jdm vs Germany."
Royal Media recently profiled Chavez in an hour-long interview and photoshoot. Sorry, if you don't understand Spanish, you're out of luck.
Who is Marcos Chavez?
Marcos Eduardo Chavez Santini is a native Mexican from Parral, Chihuahua, Mexico.
According to his Facebook profile, Chavez studied at the Universidad Autonoma de Chihuahua and currently works for el Gobierno del Estado de Chihuahua.
It looks like Chavez is also owner and operator of his own auto shop, also called "El Inmigrante" in Chihuahua. The earliest reviews have this shop first opening in 2019.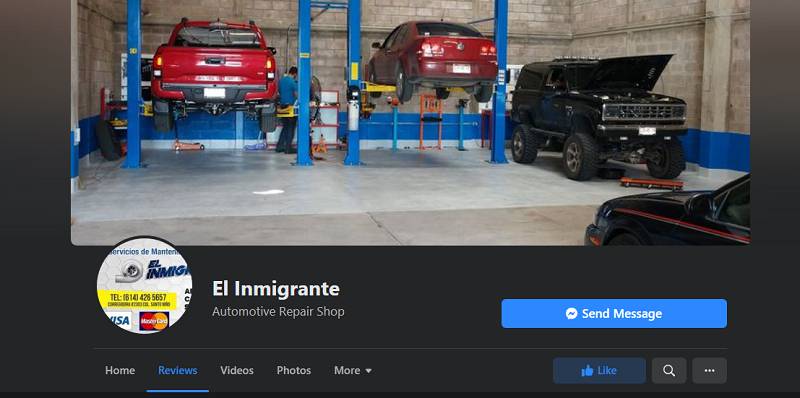 It seems Chavez was always a Nissan fanatic as one of his earliest videos from 2007 shows Chavez in a fifth gen Nissan Sentra in SE-R Spec-V trim. Even in this early video, it's a trademark Chavez build of a mostly stock exterior look, clean paint, but hiding some extremely fast go-bits under the hood.
Later vids say Chavez eventually boosted this Spec-V running at least 12 PSI.
What kind of Nissan Maxima does he have?
As mentioned, Chavez has a 2002 Nissan Maxima SE 6-speed in Majestic Blue Pearl. Stock, these Maximas put out 255 HP and 246 lb-ft.
According to his latest dyno numbers shared on my4dsc.com, his Maxima now puts out 562 HP and 591 lb-ft.
Racing for close to a decade with that same Maxima, this isn't a case of someone slapping on a large turbo and a tune and "sending it," this is a well-thought out build.
Notable upgrades to this Nissan V6 engine include that honking Precision 6262 turbo, Wiseco forged pistons, Eagle connecting rods, ARP Bolts & Studs, a Walbro 255 Fuel Pump, an Edelbrock Intercooler, custom headers and Chrysler Pink Injectors.
He supposedly runs on 12 PSI Mixing gas with Toulene for safety.
Putting all that power to the ground is a set of 26×10.5 Mickey Thompson Drags.
What I like most about his build is it's mostly sleeper look. Even though he's got slicks, he still runs stock Nissan/Infiniti wheels.
Car enthusiasts will notice how he keeps his paint clean, something consistent in all his appearances on Youtube.
Chavez still races his Maxima to this day.
Sure, we know Chavez for beating a Porsche in a Maxima, becoming a drag racing legend with his "everyday man" look. But, that video wasn't a flash in the pan, Chavez has been racing his Maxima ever since!
Here's a collection of his greatest hits from Youtube, his latest drag racing video from 2021!
Marcos Chavez epitomizes, "Don't talk about it, be about it." Most of his fans don't even speak Spanish but, through his consistent drag racing and his Maxima, we know what he's about.
Chavez is 100 percent a true car enthusiast, no translation needed.