It's been more than 10 years since "Porsche vs Mustang NEMESIS" first hit the internet. In that time, although the video has been seen close to a million times and numerous articles written about that track day, little information on the original video actually exists. Fortunately, with a bit of googling and after a few e-mails, I was able to track down the driver behind the wheel of that Porsche 911.
The 1980 Porsche 911SC in the video is owned by Jon Theobald. On that day he was following his brother Dave in his 1995 Saleen Ford Mustang nicknamed Nemesis.
You'll be glad to know that Jon still owns that same Porsche 911 and has plans to return it to tip-top shape later this summer!
Read on to find out more about these cars, that particular track event, where those cars are now and Jon's thoughts on the popularity of that video (including that fact that no one was supposed to see it in the first place.)
* * *
Before we delve into the details, what and when was this particular track event in the video?
This track event took place in May 2007 at a Midwestern track formerly known as Mid-America Motorplex (MAM), currently named RPM Raceway Park of the Midlands in Pacific Junction, IA. I don't remember the exact date but it was a Great Plains Region Porsche Club sponsored driver education event.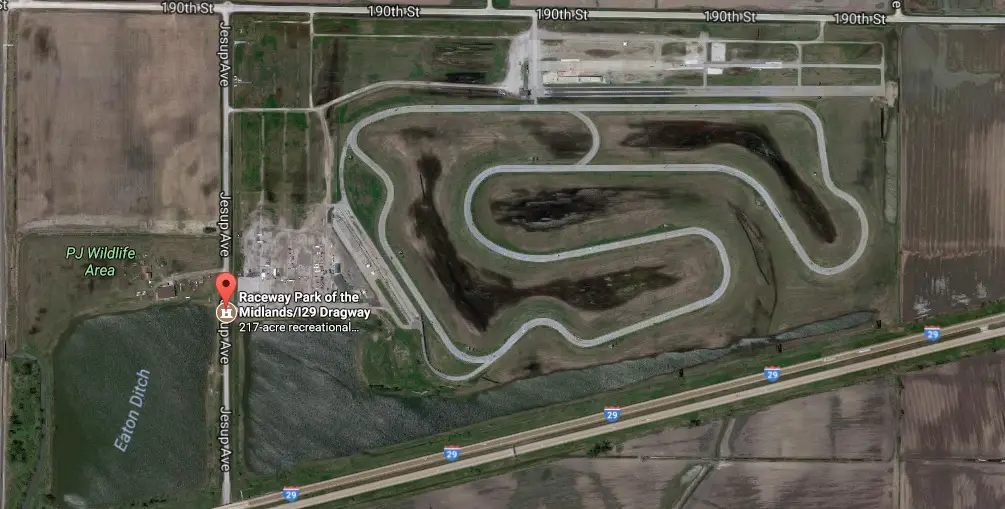 How did you and your brother get so competitive when it came to racing?
At the time of that event, I had been involved with the Great Plains Region Porsche Club for over 10 years and actively tracking my 911 since MAM opened in the late 90's. I had been participating in driver education events for several years and also earned my PCA instructor certification.
My brother Dave had limited track experience at the time with maybe a handful of track days under his belt, but he was learning quickly and he had a very fast track prepped Mustang Saleen with over 400hp and a full track suspension and brake setup. The fact that he was quickly cutting his track lap times down to my levels and also the fact that he was a Mustang guy led to increased competitiveness. I knew we would soon become equals on the track, and then I would be pointing him by me, cursing under my breath. I had to humiliate him while I could before the opportunity faded.
Was there a better driver between the two of you?
I was the better driver at the time due to my greater experience on the track, and my training as a member of the GPR Porsche club. We have several outstanding club racers that I would ride along with and/or they would ride along with me, instructing me on my mistakes and providing tips along the way. I enjoyed following the fast guys, learning from their lines, braking points, turn-in points, throttle application, braking. You can learn so much from just following someone, the good and the bad.
Tell us about your 1980 Porsche 911SC?
My 911(Damien) is a bastard of a car, a 3.6L swap taken from a 1989 964 C4 good for 270ish hp, Carrera C2 calipers and rotors, bigger torsion bars, adjustable sway bars, and Bilstein shocks, 993 headers, fixed back racing seats and 5pt harness. It absolutely screams. It's a handful to drive on the track, about as raw as you can get an old 911 to be without fully committing it to a track car status.

My brother's car (Nemesis) was a fully track prepped 95 Mustang Saleen. Track brakes, racing clutch, bored and stroked 302 ci V8 pushing over 400 hp. A roll bar, slicks, headers, and an aero body kit rounded out the goodies. It was a full blown track car, a shark in the waters at the popped-collar Porsche Club DE.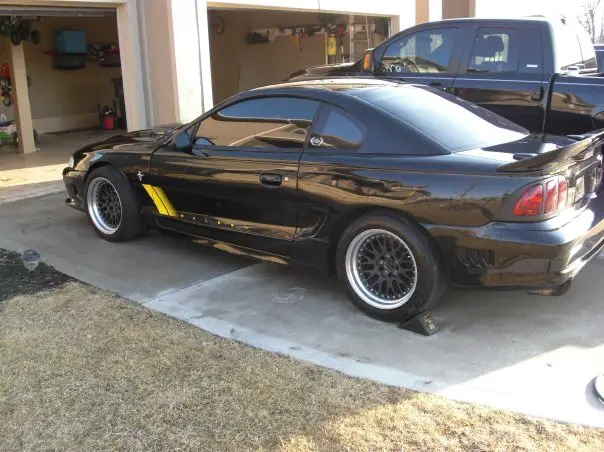 Take us through that 1 min and 50 sec segment of your stint on the track. How was your car handling prior to the Mustang's spin out? What feelings were running through your head as you wheeled it around RPM (previously MAM?)
I have to preface this section: this video was never meant for public consumption. We normally would just video a handful of our sessions then watch at home later that night while we ate dinner and drank a beer or two, critiquing our driving and it was just cool to watch our cars on TV.
On this particular video, I was just following my brother watching him pull away from me on the long straight, getting frustrated as he added car lengths to his lead. I was thinking in my head "Damn you Nemesis!!", "I will have you Nemesis!" and then it just came out of my mouth as I was driving in a primal scream intended to be a surprise at the video screening later when were home.

My car was handling beautifully and I was just trying to keep his car in the middle of my windshield so the video would turn out better. This changed my line quite a bit and it was slowing me down but I knew I would catch him on the back half of the track which was more technical and my driving ability would even out the lap time. As we came out of turn 5 and 6 which is really like one high-speed sweeper, I began gaining on him. Then we entered turns 7 and 8 which is a pretty tight double apex setup.
This is an easy spot to spin if one isn't braking in a straight line, or lifts off the brake too abruptly after turn-in. This is exactly what happened to Nemesis as he rounded the apex.
Why the villainous voice?
No reason other than to make the video more interesting later that night during our viewing session. I obviously was getting a little carried away but as I got into character, I was just having so much fun with it I kept on going and added silly comments as I went along.
Then when Nemesis spun in turn 7 I was thinking to myself how perfect this scenario was of me filming my brother spinning into a gigantic cloud of dirt and here I was videoing the entire event. PERFECT! The villainous laughter afterward was just an uncontrolled outburst of emotion after watching him spin right in front of my eyes. I couldn't wait to watch this on the big screen later.
Did your brother tell you why he spun out?
Some of the more popular theories include a mis-shift and just simply losing traction. My brother was driving along with another PCA instructor and pushing it pretty hard. Having driven this track so many times I knew he was entering the turn too hot and was also probably watching me in his rear-view mirror, a distraction or "mirror-fucked" as I like to call it. Talking to him afterward I knew that he had lifted too abruptly in the middle of the turn which caused him to lose rear traction and caused the spin. I saw it coming and drove straight at him to get the entire spin and cloud of dust on the video. I slowed down and after a moment began my villainous victory laughter.
It's ten years later and this particular track video has achieved, in my opinion, an almost cult status among "car guys" on the internet despite being under a million views (e.g. I was seventh). Did you ever think this video would get so popular?
As I said before, I never thought this video would ever be seen by anyone other than my brother and I. So when my brother asked me if he should post it online, I really didn't care because it really doesn't identify either of us and I never expected anyone to care to watch it because it was so outrageous. But after views spread around the auto websites, it really picked up traction and soon had over a half a million views! I think it's over 800k views currently. My close friends and I just laugh about it and its really entertaining reading the comments on YouTube. Two years ago Jalopnik declared it was the greatest track day video ever. I tend to agree!
Finally, any information on where your Porsche and the Mustang are today? Do you still own it? Regardless of ownership status, are either your brother or you still racing?
My 911 is sitting in my garage in parts right now and has been for the past 7 years. I spun a rod bearing and haven't been able to get it running since. I've gotten married and have young children so you could say my priorities have shifted. However, I do hope to have it running again this summer, and am planning a Nemesis II The Return video. It will be tough to top the original.
My brother sold his Saleen years ago for the same reasons, family, life responsibilities. We still laugh about the video and every time it resurfaces on the car websites we talk about how great those times were.