Decorated for the holidays, this is where you'll find this car panel destroying friend of the neighborhood.
Browsing one of the many car-themed Facebook groups I'm subbed to, and I came across a post about a rock in Antelope, California that was not only outfitted to look like a pumpkin for Halloween, the surrounding garden around it was decorated, too!
Located in a small shopping center between a Little Caesars and a Rite Aid, not only have locals adopted the rock as a mascot of sorts, they're, as the photo shows, decorating it to fit the season.
Check out the photo (which was actually a screenshot of a video) I saw below..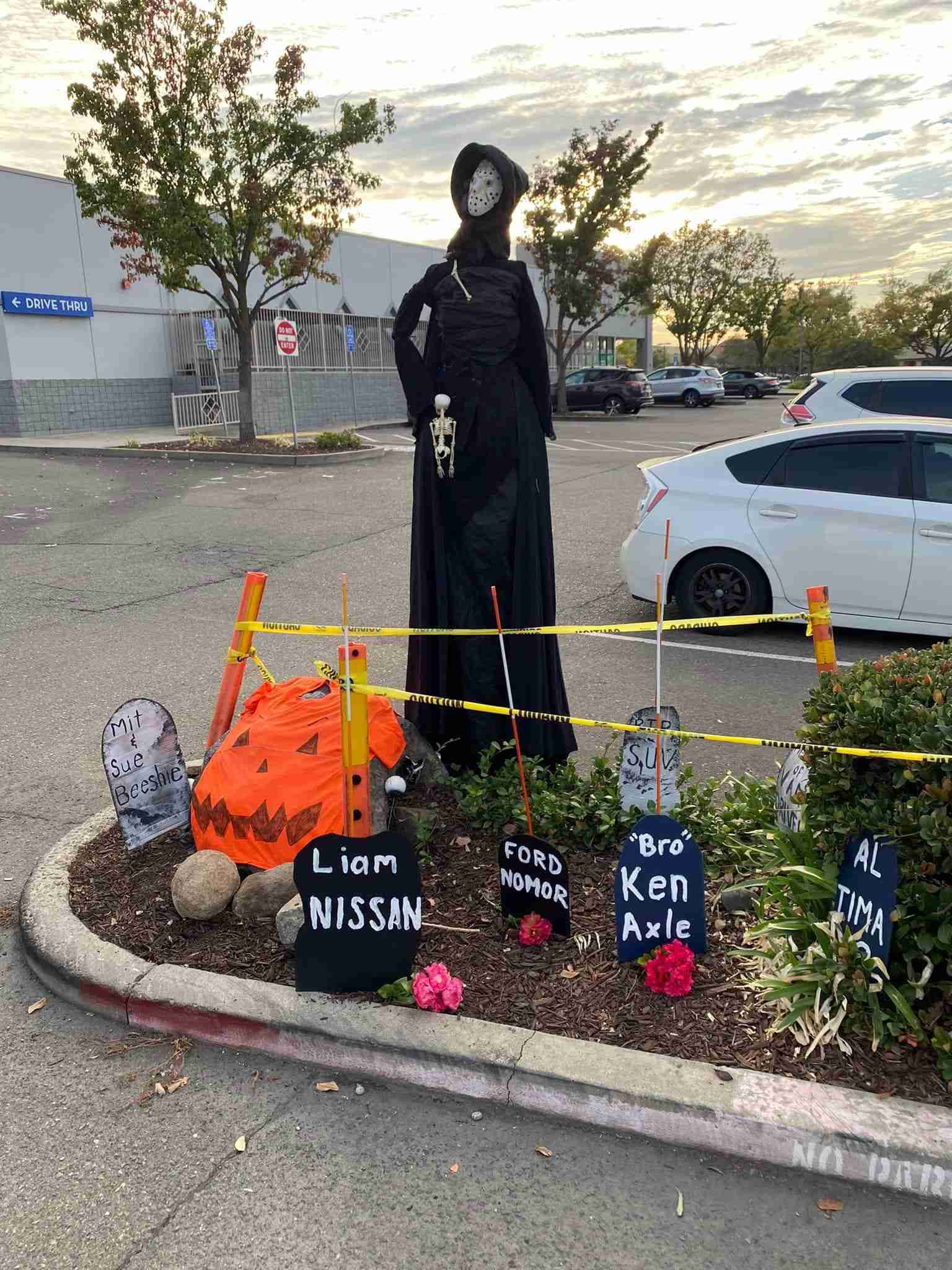 Unlike some decorative parking lot rocks like this one in Washington or Calgary, Canada where residents detest its existence after an unfortunate run-in, quite the opposite's happened with this rock in Antelope.
Much of this Antelope Rock's good reputation comes from the local Antelope Rock Facebook group, first started in April 2021.
With more than 1,600 members and counting (myself now included, ) the rock's reputation and lore has taken on a life of its own.
According to a Sacramento Bee article highlighting this exact rock (non-paywalled mirror found here) a volunteer force of a handful of Antelope residents collab and work to decorate this rock to fit the season.
They've decorated it this November to look like a Turkey!
If you want to find the Antelope Rock for yourself to take a selfie, pay homage, or whatever, just put in the address for Antelope's Rite Aid found at 4300 Elverta Rd, Antelope, CA 95843.
Here's the Google Maps street view shot of where it is.
And, if you want to contribute to this rock's storied existence, join their Facebook group and get in touch with the group's mods.