Despite the sticker shock of a new battery plus labor, there are two more affordable options no one is talking about
Believe it or not we're approaching two years since the first Ford Lightning electric truck officially hit the road and, naturally, Lightning owners are wondering, when the time comes, how much a new battery will cost.
Thankfully, the Drive Electric channel broke it down for us, their video below.
First, Drive Electric broke down how much you'll save on gas over 200,000 miles comparing an F-150 with a 5.0L V8 compared to a Lightning.
Over 200,000 miles with the national average of gas at $3.93 and using 14 cents per kWh, you can expect to save as much as $26,580.
That savings over gas is important to keep in mind.
Extended range battery pack replacement
A new from Ford Extended range battery pack without labor is $35,960.
With Ford's estimated labor rate, you're out the door price is $40,231.
Standard range battery pack replacement
Drive Electric says you can get a new from Ford standard range battery pack, installation and all, for $32,086, assuming the labor rate and hours are about the same (since it's just a larger battery,) the battery pack alone is $27,815
Price comparison compared to swapping out a whole engine
While you'd think a new battery pack is more akin to swapping out the gas tank, it's honestly more like swapping out a whole new engine.
Drive Electric calculated if you want a whole new 5.0L V8 engine, it'll cost you $13,264, engine, labor, and everything.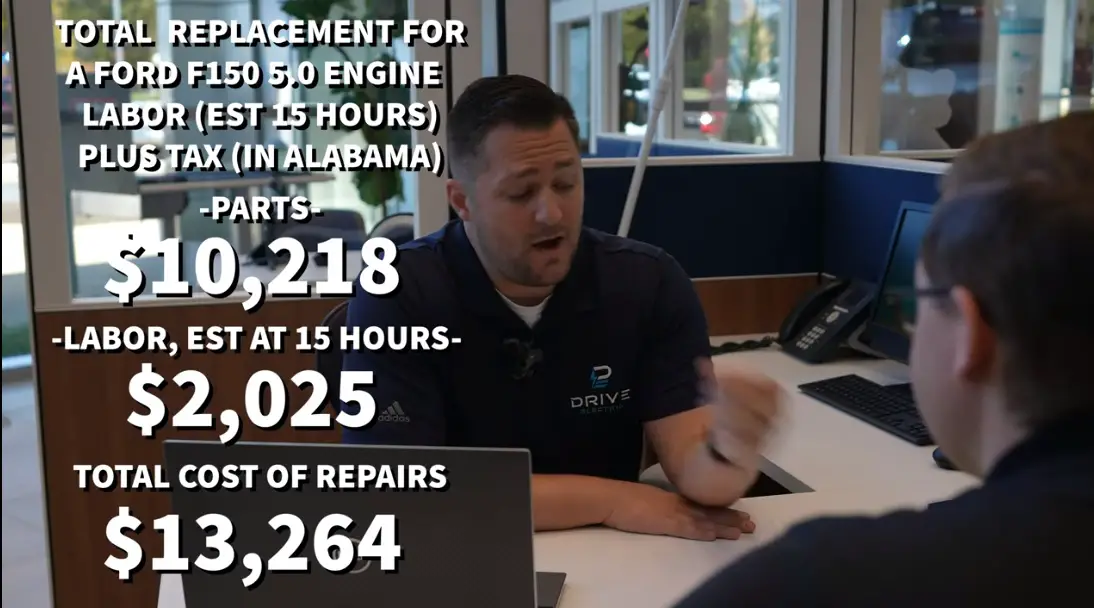 Cheaper options no one is talking about
First, keep in mind all Ford battery electric vehicles come with an 8-year or 100,000 mile warranty for your battery, motor, and all the related components.
If something goes wrong and you need a new battery pack, motor, and etc, Ford will presumably take care of the cost of the parts and labor for "free."
Here's the two cheaper options no one's talking about, according to Drive Electric, Ford will sell you individual battery modules for $4,400 each.
Your Ford Lightning battery is made up of X amount of modules (amount per battery unknown as of this blog post) and often when there's a problem with your battery, a single module is to blame.
Instead of stiffing you with a $40,000+ bill for a entire new pack, if just a single module is to blame, Ford will replace just that, the faulty module (or two, or three) at $4,400 each before labor.
Then there's the refurbished/reconditioned battery market that has yet to crop up, but probably will in the coming years.
With thousands of Ford Lightnings on the road, someone, like BeeLine batteries, will eventually offer a service where they buy used battery packs, refurbish the entire pack, recondition it to like new, and resell it to you at a fraction of the cost of a new pack.
To put that in perspective, new Prius Batteries from Toyota cost upwards of $4,000 before labor. You can get a refurbished Prius battery from BeeLine for $1440, that's literally almost a 1/4th the cost.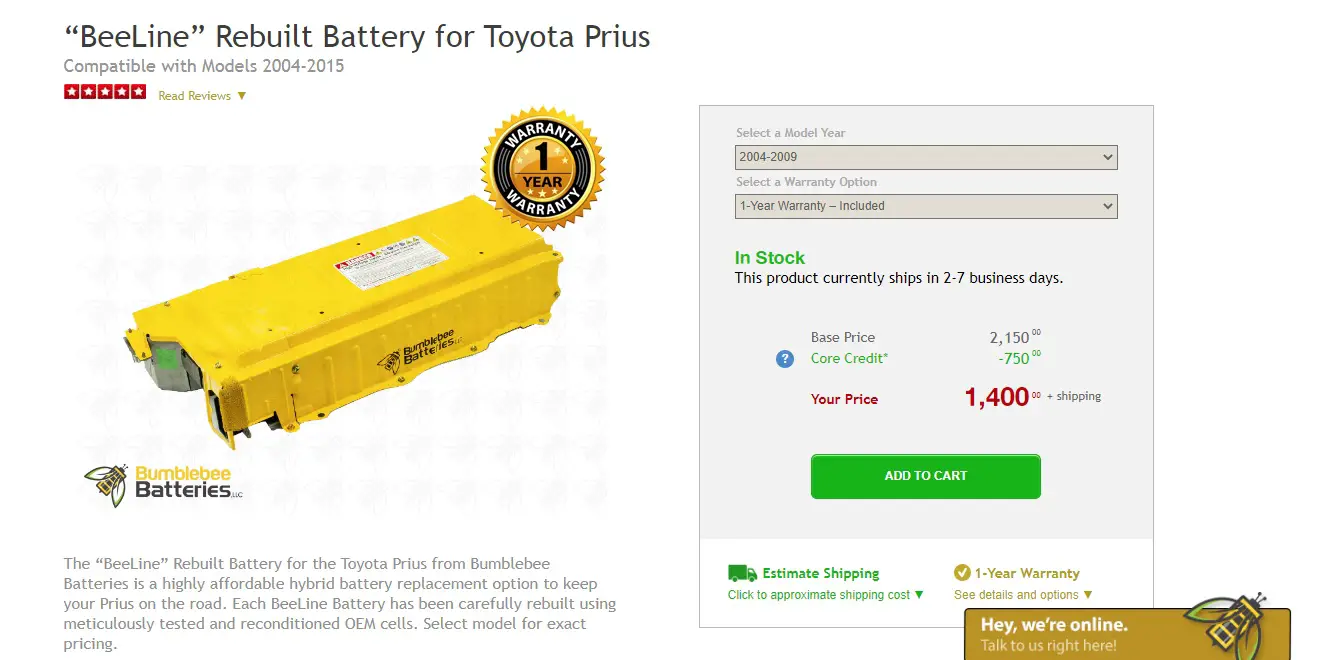 Granted, refurbished Ford Lightning batteries won't be as proportionally as cheap since there isn't much of a market, but it's just a matter of time.