If the listing is to be believed, the 300C sold, despite the unflattering photos.
A Memphis, TN man's for sale ad on Facebook Marketplace for his 2006 Chrysler 300C is getting a lot of attention as his featured photos, meant to attract and solicit potential buyers, shows the car literally on fire.
Check out screenshots of his ad and a gallery of photos below.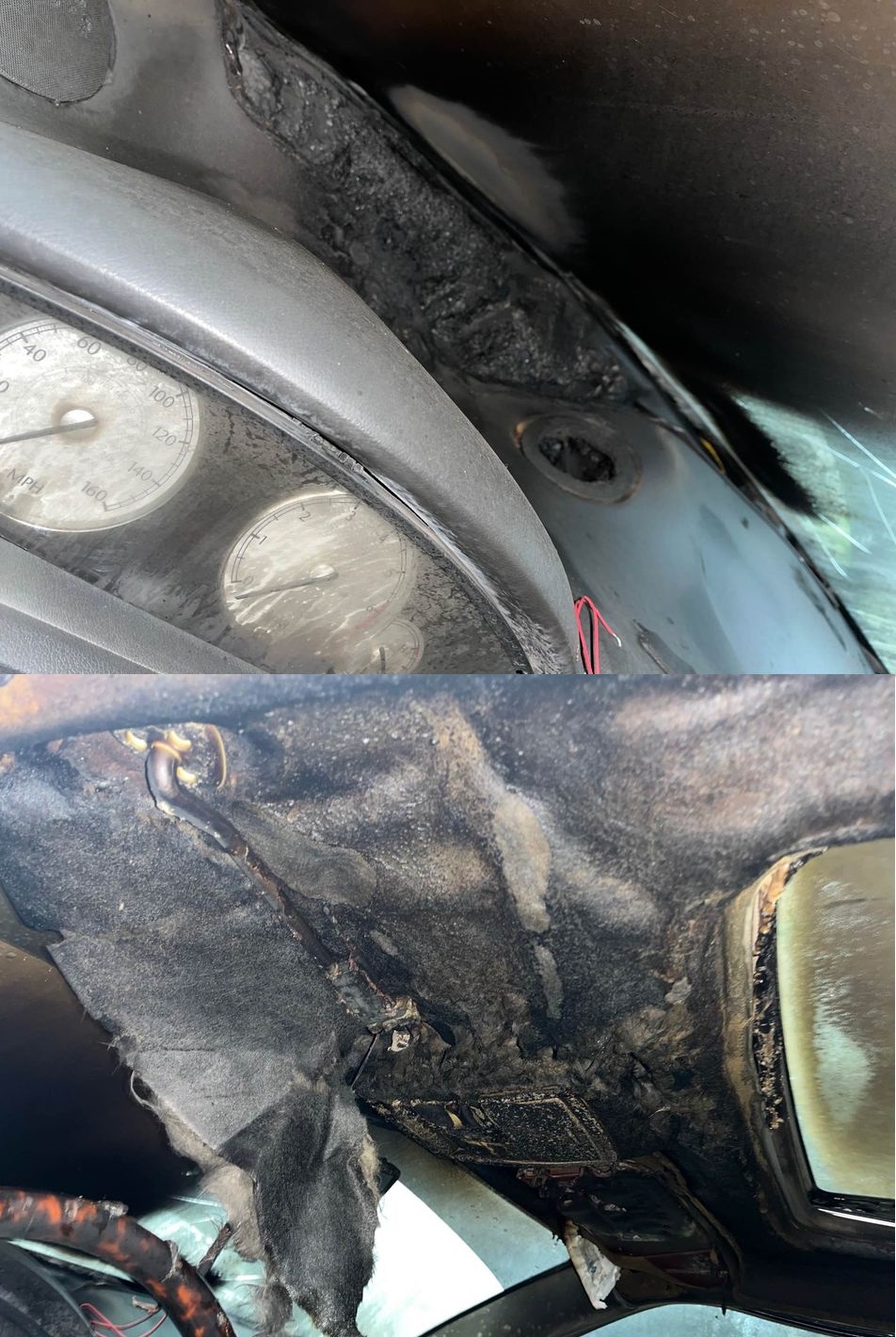 The link to the ad can be found here.
According to the man's caption and his photos showing invoices, he recently spent $2,800 on a brand, new 5.7L HEMI V8 to replace his original, OEM engine.
He then contracted out the engine replacement to a local auto shop, spending $2,500 for the engine swap and another $260 on a power steering line and a handful of sensor replacements.
If you're keeping track, that's close to $5,600 total.
What should've been a joyous drive home from the mechanic shop, new engine installed and running, turned out to be a complete disaster.
"When I was driving home from the mechanic's shop, it caught fire, his caption reads. "The mechanic put sensors on and messed it up. New Motor but does not drive. Weill need to be towed. Looking to part out and it's a HEMI. Lowest I'll take is $2,000."
It looks like this man made it home, 300C on fire, and had the presence of mind to take some photos for insurance purposes and the eventual, as posted, for sale ad.
The photos show a good old-fashioned Car-BQ.
He even included a shot of Memphis fire giving the engine an extra dousing of water.
While the photos do look devastating, it looks like the fire mostly burned and damaged most of the engine accessories and wiring leaving the engine (long block and all the internals) intact.
The firewall, true to its name, seems to have isolated the fire mostly to the engine bay.
I mean, it's obviously burnt, but it's not burnt-burnt.
Despite the at first glance, ridiculous asking $2,400 asking price, believe it or not, there's that much value still there and more if you're willing to put in the work of parting it out.
And, as mentioned, someone might've taken this man up on his offer, the listing marked sold.
If I ever got an engine swap done by someone else, I'm for sure bringing fire extinguishers with me on the drive home.
Trust, but verify and all that.