The legendary OG tuner from Japan, Junichi Tanaka, who established his family's aftermarket tuning shop as one of Japan's best, passed away at 76.
The announcement was brief and to the point. According to JUN Auto earlier today (Mar. 7, 2019) Junichi (or JUN) Tanaka founder of JUN Auto passed away at 76. Jun leaves behind a legacy of high-performance demo cars, a race-winning stable of race cars, and a plethora of tuning parts all engineered and battle-tested in the heat of racing under his leadership.Tanaka-san was undergoing medication for quite some time. As JUN is still a family-run company to this day, Junichi Tanaka leaves his company in the trusted hands of his next of kin.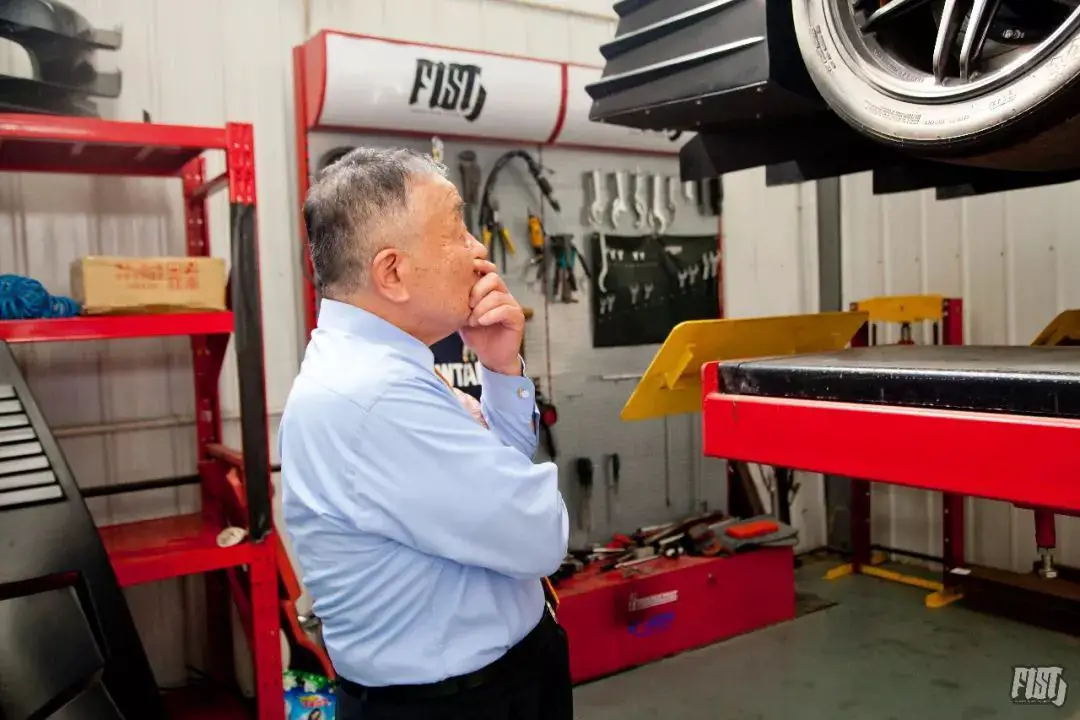 You don't have to be an expert in JDM aftermarket performance to know just how iconic JUN Auto is in the world of tuning. Most know JUN for their bright yellow demo cars that, over the decades, popped up and obliterated its competition with raw horsepower and solid engineering.
JUN wasn't always about cars. JUN Auto is part of Tanaka Industrial Ltd first established in 1946, strictly a family business, before Junichi Tanaka's time. Tanaka Industrial cut its teeth designing, engineering and manufacturing two-cycle and four-cycle engines for cars and motorcycles. JUN Auto Mechanic would later be referred to as JUN Racing Technology or JUN Auto for short and is the official aftermarket tuning arm of JUN founded in 1980. JUN Auto quickly gained a reputation for building and manufacturing quality automotive products thanks to rigorous testing.
As of 2019 it is still one of the oldest automotive parts companies in Japan and family-owned at that.
JUN's most popular products, as their reputation precedes them, come from their camshafts and custom stroker kits. Take for example JUN's popular B16A 1.6L to 1.8L stroker kit that includes a super-strong forged crankshaft and light-weight aluminum pistons engineered by COSWORTH. Stock, B16A's are OK with around 170 HP and 116 lb-ft of torque but throw in a JUN Stroker Kit with all the correct supporting mods including cams, head porting, larger throttle body, a better flowing header and you're looking at a healthy 230 HP and more. Many people will see a regular B-series and think nothing of it until you actually put your foot in it.
Here's one of their demo cars running a JUN B16B stroker kit.
JUN Stroker kits are also available for more popular high-horsepower builds as of late including Nissan GT-R, Subaru Impreza and Mitsubishi Evo's turning otherwise high-horsepower stock cars into supercar shaming beasts.
JUN is famous for his slew of records including his speed assaults during the Bonneville Speed Trails which saw his Nissan 300ZX's eclipse 262 MPH cementing itself as the fastest road-going car of the time.
JUN's EK4 Civic, whose B16A was beefed up to 1.8L and given a complete transformation, clocked 62 seconds on the famed Tsukuba circuit, an all-motor effort by the way.
JUN also briefly built racecars for their JGTC Team in the late 90's and sponsored a couple of drift cars for their homegrown drift teams.
JUN Auto is in good hands and will continue to make auto parts for the world to enjoy. Thank You Tanaka-San for all your work.
Source: JUN Auto