The price difference between essentially the same exact part will blow your mind.
When sports or luxury car companies, due to partnerships or a shared family of ownership, are connected to cheaper, more affordable brands, it's not uncommon to find parts from that company's cheapest cars shared with their most exclusive lineup.
It's called parts bin sharing, and it's a good business practice that leverages your company's previous engineering for another platform.
One of the more notable examples is when six figure Aston Martin's, due to being owned by Ford, shared steering wheels with regular Ford models like the Ranger and Aerostar.
But, when car companies share parts with a car they're not remotely related to, it's surprising and notable.
Youtuber and TikToker @MatarMStrongBMX shared a not-so-known industry secret that the $280,000 (£175,000) Lamborghini Murcielago shared a left and right turn indicator with the 1st gen (MK 1) Ford Focus.
Embed from Getty Images
Check out his TikTok breaking it down below.
It's worth noting that it's the Euro/UK-spec Lamborghini Murcielago that shares a side indicator with the Euro/UK-spec Ford Focus.
As I'll show below, the Euro and U.S. Focuses and Murcielagos have different indicators.
As his video shows, if you had any doubts that the indicators are one and the same, he uses a piece of masking tape to make an imprint of the markings on the indicator and, as the screenshot shows, the Murcielago's indicator clearly shows a Ford logo on it.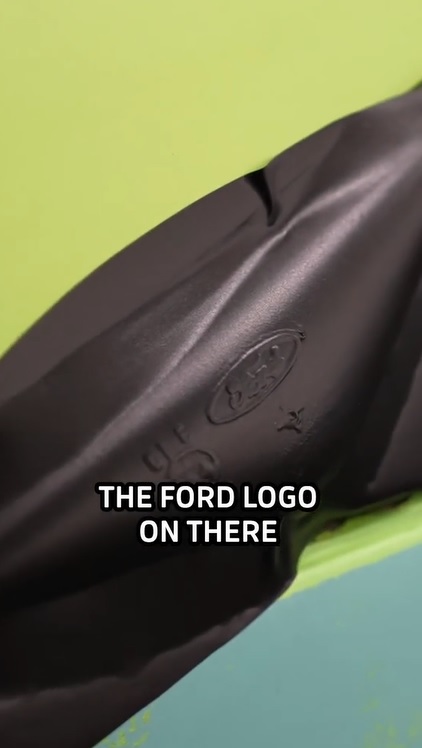 What's as surprising is the price difference between the exact same part for a Lambo and a Ford. A Murcielago indicator costs £181 ($223) but a Ford indicator is much cheaper at just £6.90 ($8.50) for two (so it's really half that.)
As one commenter cheekily suggested, "Buy up Ford Focus indicators and sell them as Lambo indicators."
The Murcielago isn't the only Lambo to have these Ford indicators as, if you look closely at the Reventon (which is based off the Murcielago) they also use the same triangle shaped indicator.
Embed from Getty Images
SpeedHunters, presumably unaware of the part sharing, even called the turn signal "works of art."

It's funny how you wouldn't take a second look at a Ford Focus turn signal but when it's on a Lambo, it's suddenly a work of art.
If you ever find yourself next to a Euro-spec Murcielago, feel free to bring up this parts bin sharing tip just to be a bit smug.